Promoted events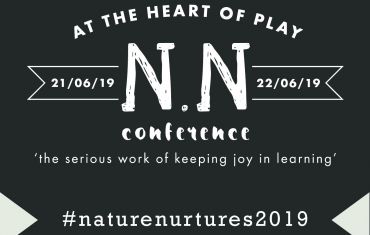 Friday, 21 June 2019
- Saturday, 22 June 2019
The Nature Nurtures National Conference takes place every year and is a diverse gathering of more than 150 attendees from around the country. Listen to educators and speakers from around the world, meet new friends and like-minded folk, re-connect with colleagues, reflect on your own practice and/or parenting, and grow your understanding of what it means to be an important person in a child's life.
Events List
Friday, 26 April 2019
An interactive and dynamic one day learning exchange event on alternative approaches to learning in the vibrant cityscape of Camden Town in London. The event aims to provide a platform for challenging some of the taken for granted assumptions about learning as means to labour market ends and to consider alternative models and applications/practices used for the development of creativity, critical thinking and problem solving in a socially situated and empowering way.
Thursday, 20 June 2019
- Friday, 21 June 2019
The University of Worcester, in association with the British Educational Research Association Special Interest Groups for 'Comparative and International Education' and 'Educational Research and Educational Policy-making', invite you to participate in our third international conference entitled Global Perspectives: Re-imagining Education taking place on 20th-21st June 2019 at the University of Worcester, UK.